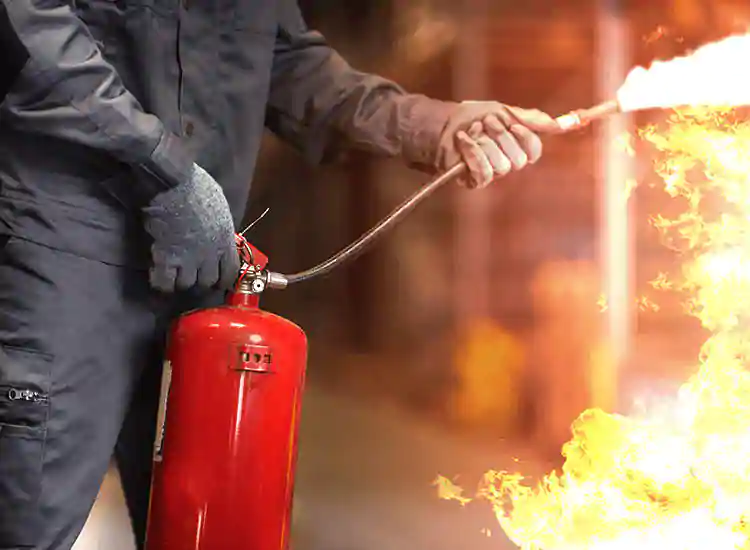 Great Win Fire & Safety L.L.C is a leading fire fighting company in UAE to ensure quality fire safety and protection services to the customers. We are authorized to install and certify all types of Fire Protection Systems. Our services starting from design, selection, supply, installation, testing, commissioning and annual maintenance contracts (AMC) of Fire Fighting Systems, Fire Alarm Systems, Fire Detection Systems, Fire Pumps, High and Low Expansion Foam Systems, Deluge Systems, Fire Water Sprinkler System, FM200 Systems, Kitchen Hood Fire Sprinkler System Etc
We have our own In-House facility for refilling fire suppression cylinders. Such as FM200, NOVEC 1230, NAF S 125, WET CHEMICAL AND FIRE EXTINGUISHERS.
We are approved by the Dubai Civil Defense (DCD) Authorities to install, maintain and certify all type of Fire Safety Systems in conformance to NFPA standards and Dubai Civil Defense regulations. Our capabilities include adequate infrastructure and expertise for undertaking and executing multidimensional contracts in Fire Alarm and Fire Fighting Systems installations and services up to G+6 for
Shopping Complexes Malls, Commercial Buildings , Warehouse, Factories, Industrial units, Hotel, Villas & Hospitals , Educational Institutes Etc
Our Vision
Our vision is to provide safety and protection to people from all hazards through a well trained, professional, rapid response team, who are seeking opportunities to serve.
Our Mission
To be focused on customer satisfaction
To contribute towards UAE's industrial growth by rendering professional and reliable services.
Introduce technical and management concepts, educate industry professional and provide quality services to our clients.