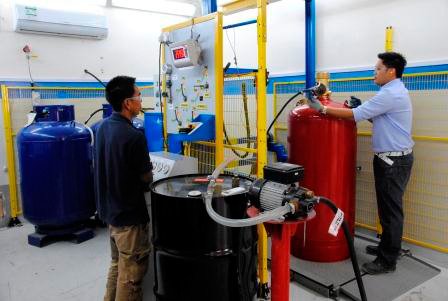 REFILLING SERVICES
GREAT WIN FIRE & SAFETY LLC has bulk FM-200 (HFC227ea), NOVEC 1230, NAF S125, IG-55, IG-541 & WET CHEMICAL in stock at all times; to recharge your system cylinders in the event of a discharge. In most cases, cylinders can be recharged, leak tested and returned to your facility same day. We offer pickup and drop-off of your empty cylinders and are available 24 hours a day for refill and recharges.
Fire Suppression System Cylinders (Gas/Liquid Details):
1. FM200 (HFC227ea)
2. NOVEC 1230 (FK5112)
3. NAF S125 (HFC125)
4. IG-55, IG-541, IG-100
5. WET CHEMICAL FIRE SUPPRESSION CYLINDERS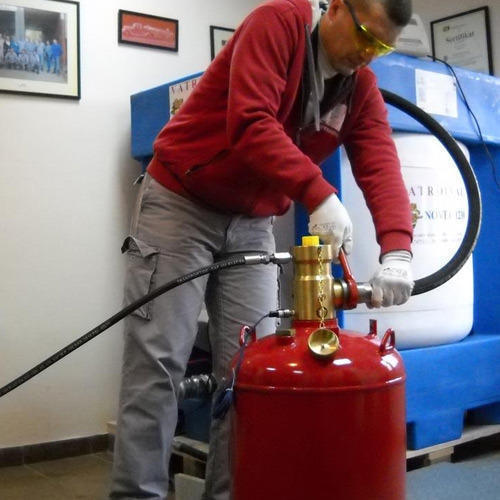 HYDRO TESTING / LEAKAGE TESTING:
Great Win Fire & Safety carry out the Hydro testing of all kind of fire suppression system cylinders with required Hydro Testing certificate as per required standards.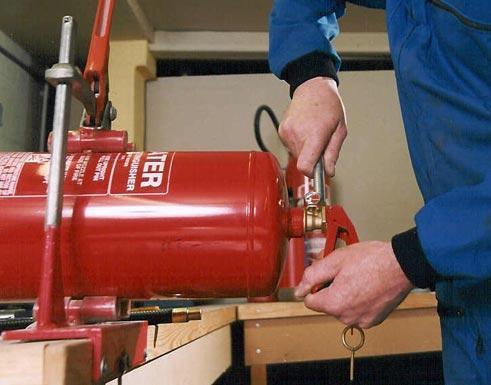 FIRE EXTINGUSIHERS HYDRO TESTING & REFILLING SERVICES:
Great Win Fire & Safety carry out the Hydro testing & refilling of following types of Fire Extinguishers
CO2
DCP
WATER
FOAM
WET CHEMICAL