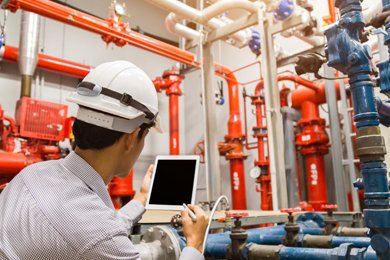 Annual Maintenance Contract AMC (Fire Fighting & Fire Alarm)
Protect your infrastructure from any fire incident by taking Annual Maintenance Contract services from Great Win Fire & Safety at cheapest price ever with ISO and UAE civil defense standards.
Our AMC packages starts from the lowest amount in UAE market
Having problems with your existing fire fighting and fire alarm systems?
We could be of help by serving you with an Annual Maintenance Contract (AMC). You could avail our services 24/7 for an AMC with the assurance of quick response and responsibility. As a part of the AMC, we take over your existing system and closely monitor all crucial elements including Fire fighting, Fire alarm, Emergency Lighting, Voice Evacuation, fire pumps, fire extinguishers and Gas suppression system. As part of the AMC, we also help our clients with the necessary documents, clearances and periodic certifications that are required to install and maintain their fire fighting systems.
Great Win Fire and safety is a group of trained and Dubai civil defense approved individuals, who make sure that all your life-saving products are working optimally. They do this through regular checks and update all your devices. A quarterly report is sent to you so that you know the status of your system. All in all, We make sure that your equipment is ready to perform when you need it the most.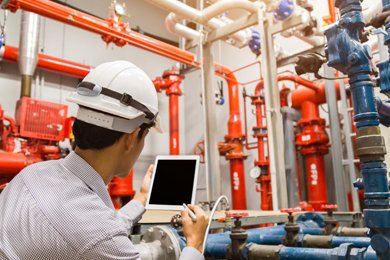 Why only authorized AMC
We are servicing life-saving devices with passion and precision. We are the best equipped to maintain them. This is why the law dictates that all must be serviced and maintained only by authorized personnel.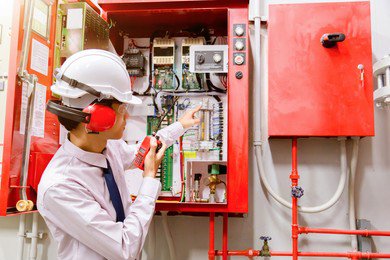 Great Win AMC Package
Our technical team is a group of skilled, trained and authority approved engineers & technicians who undertake a Quarterly Service Schedule for AMC customers to ensure that every equipment in the client's premises is always working optimally.
Steps Included in Fire Systems Maintenance
Regular firefighting maintenance will prevent fire and damage from affecting people and your property. To make sure you have a fully functional system, you need the help of experts, who can check whatever type of fire alarm systems you are using. Your fire alarm system has been installed to protect your life and property. We all depend on fire alarm and fire fighting system functioning properly in the event of a fire, acting as an early warning system and enabling safe and timely evacuation during any fire emergency situation. We need to know we all have a legal obligation to ensure that the fire detection system is in good working condition and are up to the standards to current local regulatory standards. Without the right kind of Maintenance and services performed by the Civil defence approved fire alarm company and certified Engineers we put our life and property in risk. With our professional assistance as one of the leading firefighting installation companies, you will be able to make sure your systems work properly, whether they are new systems or any old systems or when they come close to needing replacement. The inspection, testing and maintenance are carried out according to NFPA standards and local regulatory requirements.
AMC of Fire System Maintenance
We provide professional Fire alarm, fire fighting, Emergency & Exit light systems AMC services for all kinds of commercial properties, schools, nurseries, clinics, factories, warehouses, hospitals etc. These services are provided in two packages:
Non-comprehensive AMC covers preventive maintenance services on a periodic basis. This will cover making sure that the system is working properly any spare parts replaced due to any defects on the system will be billed as per the spares utilized to maintain the systems.
Comprehensive AMC includes the smooth functioning of the system, along with providing required spare parts in case of any malfunction or any defects in the components.
Our AMC services were approved by Dubai civil defense authorities.
24 x 7 Smart Monitoring System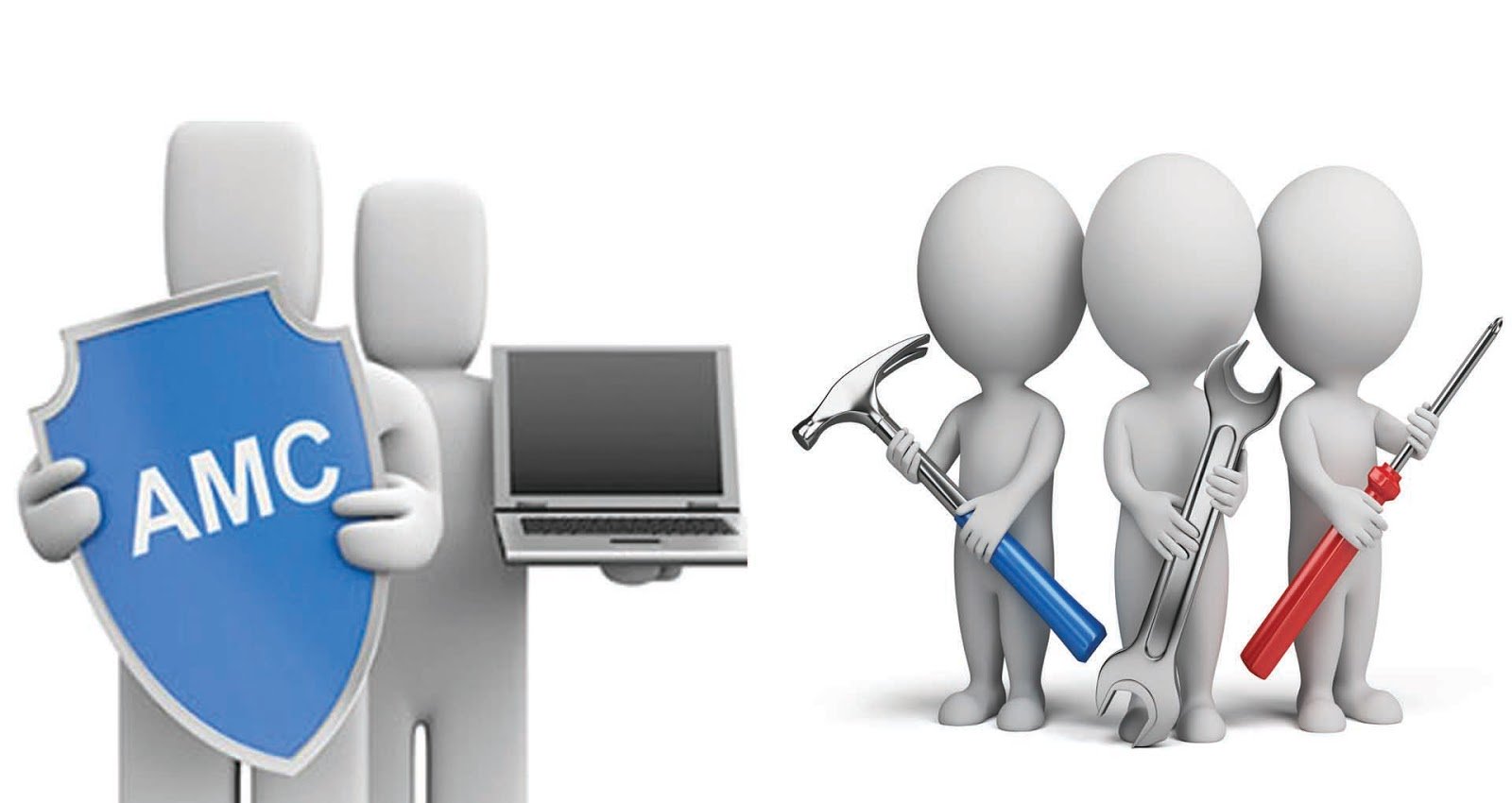 Installation of 24×7 Direct Alarm System of Dubai Civil Defense in all public and private buildings and establishments in Dubai, is a mandatory requirement laid down by Law No. 24 of 2012. In the event of fire, lift, pump or emergency breakdown, a critical alarm signal automatically directs to the command control center. The system also receives signals if any safety system is out of order. A screen in the monitoring room coupled with individual operating workstations at Dubai Civil Defense display the building location, identified problem, details of evacuation plan, different routes to reach the affected building, contact details and nearest fire station. In addition to the building, Civil Defense also monitors their vehicles' location to identify the nearest vehicle. Operators are then able to respond appropriately by dispatching the relevant emergency services, equipment and fire fighting vehicles.